So glad you have taken the time to visit our Youth Ministry page. Here at Libertyville Covenant Church we are committed to helping students understand that they are loved by God, saved by Christ, and called to live a new life in a broken and hurting world. Below you will find several offerings for our Junior and Senior High to connect with God and with each other.  From weekly Sunday School, youth group, retreats and service projects, there are numerous possibilities.
********************************************************************************************************************************************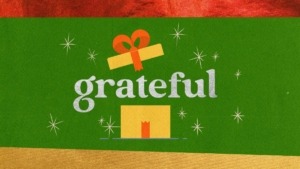 GRATEFUL: A 4-Week Series from the Gospels on Christmas.
SERIES OVERVIEW:
This Christmas, what are you grateful for? Your favorite Christmas memories might involve snowball fights, presents, or time with the people you love most . . . but feeling grateful and expressing gratitude are two pretty different things. When we really think about it, there's so much we can be thankful for — even when things don't work exactly how we planned. God has given us so much, and the birth of Jesus is a great way to focus on all of the gifts we've received this year, and to say thank you too! In this four-week series, we'll look at four classic Christmas stories to see what they can teach us about gratitude as we celebrate Jesus' birth. As we do, we'll be reminded to be thankful for each other, what God has done, and God's promises, and to be thankful even when it's not easy.
MIDDLE SCHOOL WEEKLY SCHEDULE                                 
Confirmation: Sundays (Grades 6-8) 9:00 a.m.-10:00 a.m.  
Sunday Mornings Middle School students are welcome to join Pastor Steve Larson and Jim Pas for confirmation/Sunday school. Come at any time and enjoy the journey of faith to foster a deep and abiding relationship with Father, Son, and Holy Spirit by encouraging participants to begin, or intentionally continue, a life-long journey as Christ's disciple.
THE JOURNEY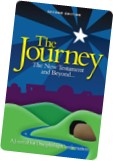 The focus of The Journey curriculum used is twofold. First, students have an opportunity to learn the truths of the Christian faith, through the stories of the Bible, and through the ongoing work of the church. Second, students have an opportunity to develop discipling relationships with pastors, mentors and parents. The focus is not only to learn what the Bible says, but to commune with God through the Word and through mentoring relationships. Both are for the purpose of developing a growing relationship with Christ and helping students learn to articulate what they believe about the Bible's message, and how faith in Christ translates into living out God's will in the world.
Youth Group: Wednesdays (Grades 6-8) 6:00 p.m. – 7:30 p.m.  
Please contact Pastor Paul or the office with any questions.
Winter Event Schedule:  
Junior High December Programming
(Confirmation) Sunday School Dates and Times:  12/3, 12/10, 12/17 from 9:00 to 10:00 a.m. No SS 12/24 and 12/31
Wednesday Youth Group Dates:  12/6, 12/13 (Last one for the year) from 6:30 to 7:45 p.m.
---
Junior High Youth Group Begins at 6:00 p.m. ending at 7:30 p.m.
---
*Middle School Christmas Party, Dec 1st      Please be sure to mark your calendars and save the dates for our middle school Progressive Dinner. The Middle school party will be December 1st, from 4:30 to 7:30p.m. and we will be providing more party details as the date approaches. We will require an RSVP for the party so that we have enough food and transportation for the night. 
---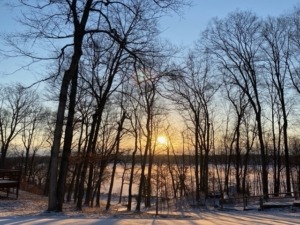 Winter Retreat January 19-21 at Covenant Harbor!!
It's all about Movement in 2024.  Jesus' life is one of incredible moments of movement. How Jesus turning an ordinary morning on the job fishing into an extraordinary catch; an ordinary meal for two into a meal for feeding thousands are just a couple of examples.  Jeff Root, Pastor at Glen Ellyn Covenant Church will be the weekend's speaker and entertainment will be provided by Divine Resonance, God's Glorifying Midwest Alt-Rock band.  Cost is $183 per student.  Please register directly on Covenant Harbor's website BEFORE December 29th.
Click on this LINK: to register.  We look forward to spending this time with you.
HIGH SCHOOL WEEKLY SCHEDULE                                        
Sunday School: Sundays (Grades 9-12) 9:00 a.m. -10:15 a.m. Weekly students engage in meaningful discussion and study of God's word together with an intent of growing in their relationship with God and neighbors. Students are invited to bring questions they wrestle with as topics to be considered for our studies together throughout the year. In the coming weeks we will engage in discussion that respond to comments that are made often in the world today: "Live Your Truth, You Are Enough, You Should Put Yourself First, Authenticity is Everything, God Just Wants You to Be Happy". What might God's response be to some of these claims? Hoping you will come and be part of the discussion as we have saved you a seat at the table. 
Senior High Youth Group: Sundays (Grades 9-12) 5:00 p.m. -7:00 p.m.  
Winter Event Schedule:
Senior High December Programming
Sunday School Dates and Times:  12/3, 12/10, 12/17 from 9:00 to 10:00 a.m. NO SS 12/24 and 12/31
Sunday Youth Group Dates:  12/3, 12/10 (Last Youth Group for the year) from 5:00 to 7:00 p.m.
---
Senior High Christmas Party, Dec 10th        Details for this event will be delivered when we get closer to the date. We wanted to make sure everyone saves this time and date for the party as the end of the year is full of Christmas cheer. Looking forward to seeing our students gather for a Christmas Jamboree. 
---
ONE LIFE RETREAT will be at Covenant Point February 16th through 19th.  Mark your Calendars now!! More details to follow.
This is where we hang out.