So glad you have taken the time to visit our Youth Ministry page. Here at Libertyville Covenant Church we are committed to helping students understand that they are loved by God, saved by Christ, and called to live a new life in a broken and hurting world. We are committed to creating space for students to ask questions that they are wrestling with: Who am I? Do I have value? Can you be trusted? Who is God? What purpose might God have for my life? As a ministry we are committed to study and application of God's word, developing knowledge and application of the Christian faith, developing a relentless trust in Christ and a conscious dependence on the Holy Spirit.
UPCOMING EVENTS for our Middle School and Senior High
May 13th End of year event for Middle School
May 15th End of year event for Senior High School
6/5 Graduation Sunday
7/9 Gathering Together Senior High Retreat (North Park University)
July 13-17th United North Conference Retreat (Minnesota)
Various Summer Camps: Camping Scholarships are available to all our youth.  Please contact the office at office@libcov.org
MIDDLE SCHOOL WEEKLY SCHEDULE                                 
We will be wrapping up the Sunday School year on May 15th.
Confirmation: Sundays (Grades 6-8) 9:00a-10:00a
Sunday Mornings Middle School students are welcome to join Pastor Steve Larson and Jim Pas for confirmation/Sunday school. Come at any time and enjoy the journey of faith to foster a deep and abiding relationship with Father, Son, and Holy Spirit by encouraging participants to begin, or intentionally continue, a life-long journey as Christ's disciple.
THE JOURNEY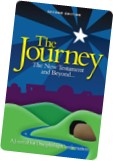 The focus of The Journey curriculum used is twofold. First, students have an opportunity to learn the truths of the Christian faith, through the stories of the Bible, and through the ongoing work of the church. Second, students have an opportunity to develop discipling relationships with pastors, mentors and parents. The focus is not only to learn what the Bible says, but to commune with God through the Word and through mentoring relationships. Both are for the purpose of developing a growing relationship with Christ and helping students learn to articulate what they believe about the Bible's message, and how faith in Christ translates into living out God's will in the world.
Youth Group: Wednesdays (Grades 6-8) 6:00p-7:30p. Our last Wednesday will be May 4th, with our End of Year Party on Friday, May 13th.  Stay tuned for coming details.
For the month of April, we will be here. From the end of April through May 4th we will be studying Evangelism through the Book of Act.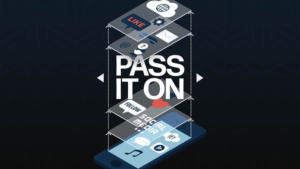 SERIES OVERVIEW:
We will finish out our year together with one last engaging series entitled "Pass It On". With social media, just about anyone can be an "influencer" with the right content, good timing, and a little bit of luck. Invent a new dance, share a funny take, catch the right moment on camera, and you could get millions of views. Some "influencers" mostly just use their platforms to get free stuff, but once in a while, you find someone who uses their platform to talk about things that actually matter. Obviously they didn't have social media back in Jesus' day, but in the Bible, the book of Acts is filled with stories about "influencers" who had important things to say. In this 4-week series, we'll hear their stories, discover that our lives can pass on the good news, and learn how to pass on the good news to unexpected people, to our families, and with humility. 
Middle School Weekly Bible Study
Each week we strive to make our Wednesday nights full of fun, fellowship, and opportunities to grow in faith. This past week was our PADS Service Project.  Our group spent the evening at a homeless shelter where we set up the sleeping facilities, made and served dinner and packed lunches.  We were also able to talk to and get to know the guests.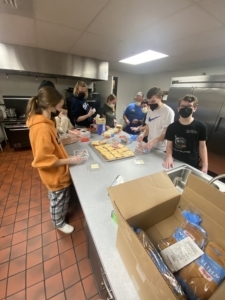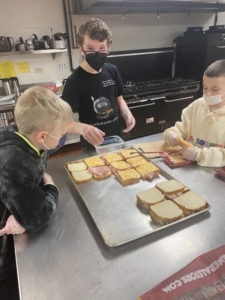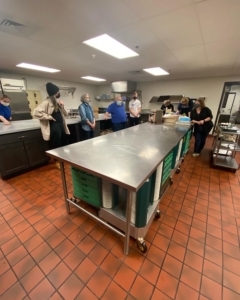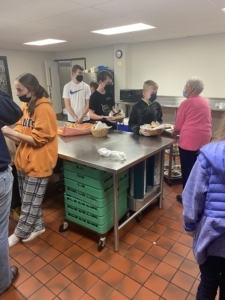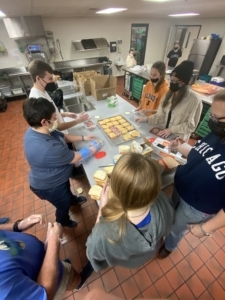 HIGH SCHOOL WEEKLY SCHEDULE                                        
Sunday School: Sundays (Grades 9-12) 9:15a-10:15a.  Our last Sunday will be May 15th.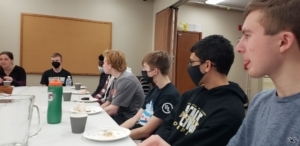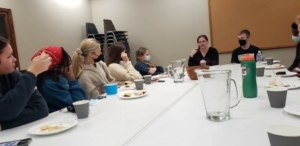 During Sunday School, the Senior High are reading The Messiah, which is the entire New Testament written in a way that is understandable for everyone.
Senior High Youth Group: Sundays (Grades 9-12) 5:00p-7:00p  Our last Youth Group is May 15th with our End of the Year Party.  Read below.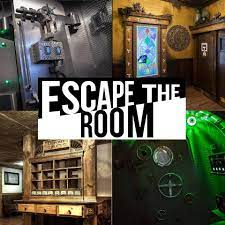 Our high school students will enjoy the challenge of an Escape Room at "60 to Escape" One MUST rsvp by May 4th in order to hold a spot. Due to time constraints and limitations, to participate in this event requires $30 and your reservation. Following the escape room, we will enjoy pizza and games at Scott and Teresa Anderson's home. Contact the office at office@libcov.org or text Pastor Paul
This is where we hang out.