So glad you have taken the time to visit our Youth Ministry page. Here at Libertyville Covenant Church we are committed to helping students understand that they are loved by God, saved by Christ, and called to live a new life in a broken and hurting world. We are committed to creating space for students to ask questions that they are wrestling with: Who am I? Do I have value? Can you be trusted? Who is God? What purpose might God have for my life? As a ministry we are committed to study and application of God's word, developing knowledge and application of the Christian faith, developing a relentless trust in Christ and a conscious dependence on the Holy Spirit.
UPCOMING EVENTS for our Middle School and Senior High (scroll down for details)
11/25 Turkey Bowl, Information on Welcome Page of website
12/3 Junior High Christmas Party, 12 noon to 4:00 p.m.
12/4 Senior High Christmas party, 12 noon to 4:00 p.m.
Please contact the office at office@libcov.org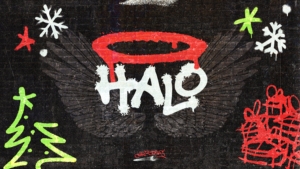 HALO: A 4-WEEK STUDY FROM THE GOSPELS ON CHRISTMAS
SERIES OVERVIEW:
There are certain things that make Christmas really feel like Christmas, right? Christmas trees, holly, candy canes, nativity sets, that one Christmas album your family can't get enough of . . . oh! And angels. If you pay attention, you'll find them everywhere this Christmas season. They're on Christmas trees, ornaments, and greeting cards. They're in Christmas carols, movies, and nativity sets. And they're all over the pages of Scripture, too. That's because angels played an important role in the very first Christmas. In this four-week series from the Gospels, we'll pay close attention to the announcements the angels made surrounding Jesus' birth. Together, we'll see why the messages the angels shared back then still matter today — like the message that God's timing is always right, that Jesus is always good news, that we can always share God's story, and that God is always ready to rescue.
MIDDLE SCHOOL WEEKLY SCHEDULE                                 
Confirmation: Sundays (Grades 6-8) 9:00a-10:00a.m.
Sunday Mornings Middle School students are welcome to join Pastor Steve Larson and Jim Pas for confirmation/Sunday school. Come at any time and enjoy the journey of faith to foster a deep and abiding relationship with Father, Son, and Holy Spirit by encouraging participants to begin, or intentionally continue, a life-long journey as Christ's disciple.
THE JOURNEY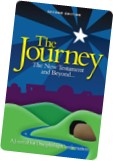 The focus of The Journey curriculum used is twofold. First, students have an opportunity to learn the truths of the Christian faith, through the stories of the Bible, and through the ongoing work of the church. Second, students have an opportunity to develop discipling relationships with pastors, mentors and parents. The focus is not only to learn what the Bible says, but to commune with God through the Word and through mentoring relationships. Both are for the purpose of developing a growing relationship with Christ and helping students learn to articulate what they believe about the Bible's message, and how faith in Christ translates into living out God's will in the world.
Youth Group: Wednesdays (Grades 6-8) 6:30p-7:45p.m. through November 30th.  Beginning again on January 11, 2023
Beginning, September 21st Wednesday, we are bringing back Multigenerational Wednesday evenings.  We hope that you can join us for dinner from 5:30 to 6:15.  After dinner, youth group will begin at 6:30 and end at 7:45.  If unable to join for dinner, looking forward to seeing you at 6:30 for our youth group study and activities.  Please contact Pastor Paul or the office with any questions.
Middle School Winter Events
Winter Retreat Registration is now open!!  January 27th-29th
The Junior High Youth Group will be returning to Covenant Harbor for their Winter Retreat at the end of January.  We hope that you can join us.  The cost for the retreat is $181.  Scholarships and the $50 rebate are available, just contact Pastor Paul.  Covenant Harbor has implemented on-line registration directly through them by clicking HERE. Payment can either be by check or on-line to LCC. If you have any questions, please call or email the church office.
HIGH SCHOOL WEEKLY SCHEDULE                                        
Sunday School: Sundays (Grades 9-12) 9:15a-10:15a.m.
Senior High Youth Group: Sundays (Grades 9-12) 5:00p-7:00p.m.
SENIOR HIGH WINTER EVENTS
SAVE THE DATE….February 17-20  One Life Retreat at Covenant Point.  More Details will follow.
This is where we hang out.