So glad you have taken the time to visit our Youth Ministry page. Here at Libertyville Covenant Church we are committed to helping students understand that they are loved by God, saved by Christ, and called to live a new life in a broken and hurting world. We are committed to creating space for students to ask questions that they are wrestling with: Who am I? Do I have value? Can you be trusted? Who is God? What purpose might God have for my life? As a ministry we are committed to study and application of God's word, developing knowledge and application of the Christian faith, developing a relentless trust in Christ and a conscious dependence on the Holy Spirit.
Middle School Winter Retreat January 28-30th
Click below for more information and to register 
MIDDLE SCHOOL WEEKLY SCHEDULE                                 
Confirmation: Sundays (Grades 6-8) 9:00a-10:00a
Sunday Mornings Middle School students are welcome to join Pastor Steve Larson and Jim Pas for confirmation/Sunday school. Come at any time and enjoy the journey of faith to foster a deep and abiding relationship with Father, Son, and Holy Spirit by encouraging participants to begin, or intentionally continue, a life-long journey as Christ's disciple.
THE JOURNEY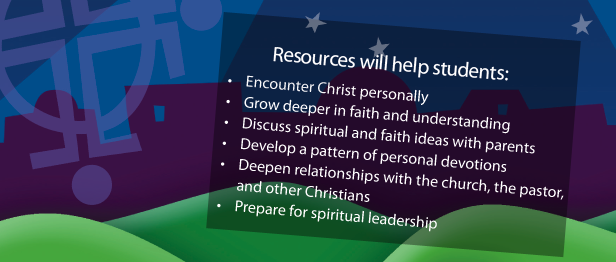 The focus of The Journey curriculum used is twofold. First, students have an opportunity to learn the truths of the Christian faith, through the stories of the Bible, and through the ongoing work of the church. Second, students have an opportunity to develop discipling relationships with pastors, mentors and parents. The focus is not only to learn what the Bible says, but to commune with God through the Word and through mentoring relationships. Both are for the purpose of developing a growing relationship with Christ and helping students learn to articulate what they believe about the Bible's message, and how faith in Christ translates into living out God's will in the world.
Youth Group: Wednesdays (Grades 6-8) 6:00p-7:30p
Middle School Fall Retreat 2021
The Covenant Point Middle School retreat was an outdoor adventure with God. Our Speaker for the weekend Natalie Swanson, Program Director at Covenant Pines Bible Camp helped us take a closer look at relationships and being in relationship with God.   We enjoyed a weekend of fun and adventure with our youth group, complete with worship, high ropes, big games, and great messages. Be sure to check in with some of our students and ask them all about it.

HIGH SCHOOL WEEKLY SCHEDULE                                        
Sunday School: Sundays (Grades 9-12) 9:15a-10:15a
Senior High Youth Group: Sundays (Grades 9-12) 5:00p-7:00p

ONE LIFE RETREAT January 14 to January 17, 2022
For more information and to register click HERE
This is where we hang out.