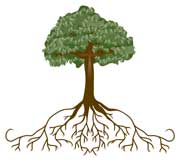 Our theme for fall will be "Deeper in Christ… Further in Mission." This is also the theme for our wider Covenant Church family, and well describes our hearts as we move into a time of building new vitality in our church and as we seek to be a more Missional presence in our community.
Deeper in Christ – We seek to grow closer to Christ in prayer and bible study. In worship this fall, we will be reading through the letters of Paul, searching for major themes that will encourage us in our walk with Christ. We will also begin a Wednesday evening Group focused on prayer and the development of Spiritual growth practices. We will put into practice on a weekly basis what we have been learning and experiencing in our winter Prayer Retreats. Come join us each Wednesday at 6:45. Adult Sunday School will also be a place to grow deeper in Christ. Last year many shared their life stories. Now we will move ahead to share what the Lord is doing in our hearts today! We will also offer classes to deepen our Bible study, strengthen our marriages and grow our witness. You will be hearing about "Sticky Faith" as we learn to become a church that passes on faith in Christ from generation to generation.
Further in Mission – This year we celebrate 35 years as a church. As we look back at the vision of those who founded the church, we hear the call to stretch forward in mission in our neighborhoods and around the world. We will respond to the cries of the people of the world by sponsoring children through a program of World Vision and our denomination called "Covenant Kids Congo. We will help to establish a year round packing facility for Feed My Starving Children just down the street from us on Rt. 176, and we will continue our support of Covenant World Relief. We will also be responding to needs in our own community as our vitality Team leads us in a series of small group meetings where we listen to each other about how we can more effectively serve Christ in our community.
https://libcov.org/wp-content/uploads/2019/11/LCC-Logo2018-340-white-1.png
0
0
Steve Larson
https://libcov.org/wp-content/uploads/2019/11/LCC-Logo2018-340-white-1.png
Steve Larson
2012-09-14 21:54:43
2019-12-31 15:44:21
Deeper in Christ… Further in Mission