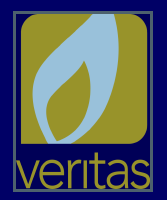 Our denomination is very committed to church health. Our church is currently participating in Veritas, a program designed to help churches be healthy and missional.
We met on a Saturday morning and listened to a presentation given by our facilitator.  The first step we took was to discuss how we can communicate with each other in a loving and respectful way.  We were encouraged to adopt a covenant for relating to each other.  The following is our covenant statement.  We try to recite it at the beginning of every council meeting and congregation meetings.
We love one another, recognize our brokenness, practice forgiveness and seek reconciliation
We communicate clearly and completely with compassion and kindness
We recognize that God's Spirit works through relationships in community, and pursue what builds up the whole body of Christ.
We commit to being inconvenienced for the sake of the Gospel.
We trust our Pastors and leaders to serve with wisdom and integrity.
https://libcov.org/wp-content/uploads/2019/11/LCC-Logo2018-340-white-1.png
0
0
Steve Larson
https://libcov.org/wp-content/uploads/2019/11/LCC-Logo2018-340-white-1.png
Steve Larson
2013-04-09 22:24:29
2019-12-31 15:44:19
Covenant for Loving Relationships