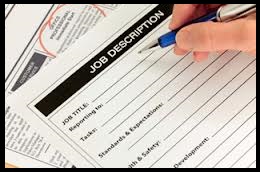 On Tuesday October 1st, the Search Committee will be meeting with Conference Superintendent, Jerome Nelson.  At this time, Jerome will be forwarding his first group of candidates to our committee.  The candidates will be screened by a multiple step process.
The first step would be to compare the candidate  to the requirements in our job description.  The job description is available by clicking below.
The second step would be to apply filters developed by the committee to identify viable candidates.
The third step would be to evaluate sample sermons.  Our committee is researching the best way to do that right now.
In addition to the screening process, our committee is working on a package of information describing our community, schools, housing, church data, and other info the candidate would need to make a decision.
Please pray for our committee and for our candidates.  Pray for wisdom, for guidance, for strength and for impartiality.

Click to download: Pastoral Search Job Description
https://libcov.org/wp-content/uploads/2019/11/LCC-Logo2018-340-white-1.png
0
0
dfrost
https://libcov.org/wp-content/uploads/2019/11/LCC-Logo2018-340-white-1.png
dfrost
2013-09-29 17:12:26
2013-09-29 17:12:26
Senior Pastor Job Description – Search Update